Shownotes
---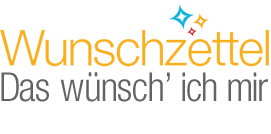 Überraschung! Ja, ich bin bestechlich ;-))
Wenn ihr mir eine Freude machen wollt oder ihr meine Arbeit unterstützen möchtet, dann schaut mal auf meinen Wunschzettel bei Amazon. Bin gespannt, wer mir etwas davon schickt und mich mit einem kleinen Goodie (z.B. Schokolade) überrascht und mich happy macht. Meine Dankbarkeit wird dir ewig gewiss sein.
---
Mein sonntägliches weekly ist ein kurzer Newsletter mit dem, was mich bewegt hat, wo ich gewesen oder wer ich heute bin. Wer mag, kann weekly gerne teilen. Über ein Feedback hier unten auf der Seite oder persönlich per Mail freue ich mich sehr - 1001 Dank.
---
Summary
Here is my personal feedback on the first 12 weeklys. My weeklys claim some time, but they make me very happy. I always try something new. If I look at all 12 previous episodes, then I like the videos especially weekly # 8 "Der Hauch" with the double exposures and the double-recorded poem by Ernst Jandl best. The most resonance I had with the weekly # 7 to the fascination streetphotografy.
---
---
Hier geht's zu den weiteren weeklys